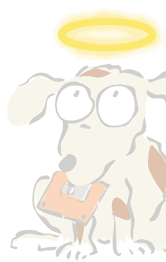 Welcome to Beagle Software's support area. We've provided a number of resources here to help you resolve problems, report bugs, and suggest improvements to our products and service.
Beagle Software offers six months of free customer support and free product upgrades for registered users. Upgrades are offered at a 50% discount for six to twelve months after purchase, and 35% discount thereafter.
You may obtain technical support by or by telephone at +1-612-370-1091 (8AM-6PM Central Time, M-F). Please identify yourself, the product, the version, and the exact nature of the problem when contacting us.
Support Topics
Document Links
This tables offers easy access to key information on each Beagle Software product. Please note that upgrade discounts apply (see policy). If you are not sure of your status, click the "inquire" link for your product and we will assist. Please include your name and address.
ClockWatch