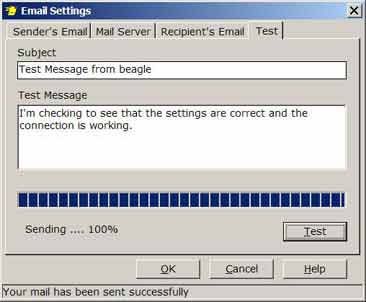 Test Screen lets you verify email can be sent
Note that:
The warning message from ClockWatch includes the computer's name and IP address, the time and date the warning was generated, and the amount of time elapsed since the last successful clock check.

The SMTP server used must allow sending mail without logging in or first checking incoming mail. ClockWatch uses the default port (25) to send mail.